It's that time of year again! Athletes are traveling from every corner of the country to compete in regional competitions for American Ninja Warrior! And that means more people than ever (well... at least since March 2018) are asking "how can I prepare for my first big ninja competition?!"
As you strap on your Zantes, Strikes, or Merrils (psst that last one was for you, Jamie ;) ) there are a few things that can help you kick your performance up a notch in those final hours. And here's a secret... they're all in your head.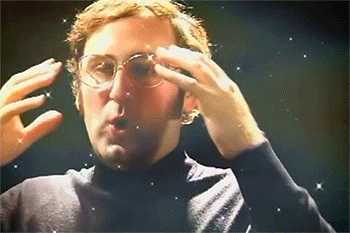 I know... I know... When we're talking about conquering "the hardest obstacles IN THE WORLD," mind over matter just sounds like a platitude. Understandable--our BODIES do the work, so we definitely do need to be running on all cylinders, physically, to perform at our best. And there are 11th hour things we can do to improve physically, like having the right gear for the challenge, having the right food to keep energized for a long night of filming, or having comfortable clothes for the long waits. But riddle me this.
What can make you fail before you start,
can raise your spirits or crush your heart,
knows when to static and when to lache,
and guides your steps every step of the way?
Your brain! And we ignore it at our own peril. Research shows that our attitude going into a challenge greatly predicts our success, and that when we believe we will fail, we may even take steps that make failure more likely in order to feel less bad about the outcome. If you've ever stayed up late or eaten poorly before a test or task, and then later said "well I would have done better if I hadn't [insert excuse here]," you've fallen victim to this mindbug.
No fair, right?! Fortunately, there are tricks to outsmarting our smart brain and focusing our energy on beating the course. What's more, there's a mantra that makes them easy to remember: "Be grateful, but stay hungry. Remember your past, but stay in the moment."
Be grateful: Gratitude is an insane, nearly omnipotent vaccine against negative thoughts and feelings that can cognitively distract you from the course. Being on a Ninja Warrior set is an incredible, unreal opportunity -- let yourself marvel at it! This will help ward off any anxiety or frustration when little things don't go quite right with your preparation, run order, your friends' runs, or anything else. Before my first City Finals run, Jamie Rahn looked me in the eyes and said "Positive people achieve positive results." Truer words were never spoken, and we both made it to Vegas that year (and with one exception, every year since--I clearly didn't prepare mentally in Season 8!). So stay positive and crush it!
Stay hungry: Even though you're psyched for a ninjatastic joy ride, remember, you're also there to crush obstacles. Before you walk up to the starting line, think about every obstacle as if it's your Goliath, because it WILL be your Goliath when you're facing it down. Be strategic -- how does it move? How will it feel? How can you move it efficiently? What can go wrong? How do you avoid that? What does "perfect movement" look like? How do you achieve it? Mike Bernardo always tells me and others to "See. Feel. Do." Wise words from one of the wisest. Visualization is insanely powerful, especially in ninja. Take the time to do it thoroughly, and enjoy your mind's ability to do it! #StayGrateful!
Remember your past: The obstacles may be Goliaths, but remember what brought you to this moment. You've been moving deftly and crushing obstacles (whether in the gym or at the park) for years, or you wouldn't be here. The most important "preparation" you can do for this moment started when you were a little kid and continued for years. Now you get to bask in the glow of your bad@$$ery and let your instincts take you for a ride!
Be in the moment: OK, so now you're psyched, strategic, and confident. What's left? Perhaps the most important mental exercise: focus. Remember, you don't get to hit a buzzer until you climb the wall or the tower, and you need to beat each obstacle one obstacle at a time to achieve that goal. Stay present. If you're on a platform, remember your game plan for the obstacle you're about to do. If you're on an obstacle, focus ONLY on that obstacle. Don't worry about how you look, about the cameras, about your overall fatigue, or about how crazy obstacle X looks (unless you're ON obstacle X). Just focus on executing your precise game plan. THAT SAID, if you find yourself in a position where you can play to the camera a little without messing up your flow or focus, have at it! (Looking at you, Jon... and again!). Just remember, the camera is secondary to the obstacle. Unless your Jon Alexis and can clearly multitask on any obstacle .
Jokes aside, it really is that easy! "Be grateful, but stay hungry. Remember your past, but stay in the moment." I truly believe if you go through those motions in the final stretch, you can boost your performance!
What do you think? Want to give it a try? Or have other tips for preparing in the last moments before you run? Would love to hear your thoughts!